Two Minute Beach Clean
The aim of the #2minutebeachclean scheme is to make it as easy as possible for people to help keep our beautiful beaches clean and contribute towards the national aim of helping to rid the world of marine litter and plastic pollution.                                                                   
Through support from Welsh Government, we currently have 17 beach clean stations across Pembrokeshire. 
Each beach clean station holds litter pickers and used carrier bags to equip people to carry out a litter pick when they visit. The litter collected can then be put into the nearest litter or recycling bin. 
Every piece of litter removed from the beach matters, it does not matter if you pick up 1 or 2 items or a whole bagful – it all helps. 
This map shows  the location of the beach boards, please note that the boards are hosted by volunteers so there may be occasions when the boards are not put out, also some are seasonal only. 
For more information or to be involved in #2minutebeachclean please contact us on 01437 764551 or email enquiries@pembrokeshire.gov.uk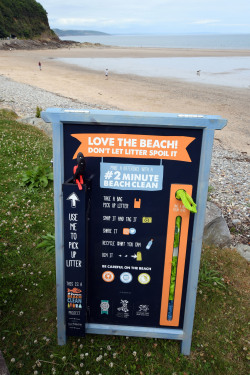 ID: 5076, revised 16/03/2023
Print