Young artists' talents on display at extra special show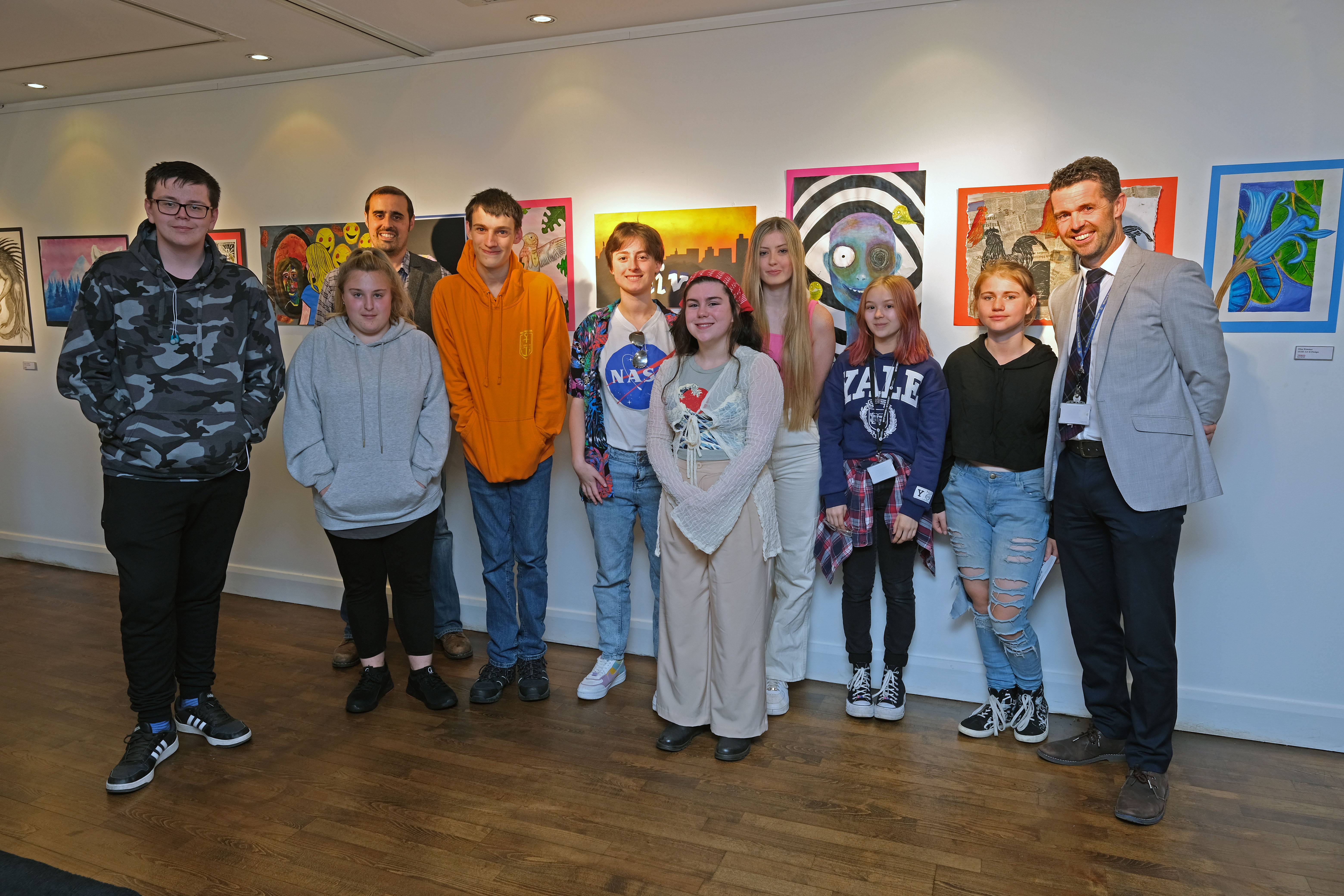 The artistic talents of Milford Haven School pupils are on show at a very special exhibition.
Having not been able to hold an exhibition for two years due to the Covid-19 pandemic, the show at the Torch Theatre, Milford Haven, features the work of GCSE Art and Design classes from the years 2020, 2021 and 2022.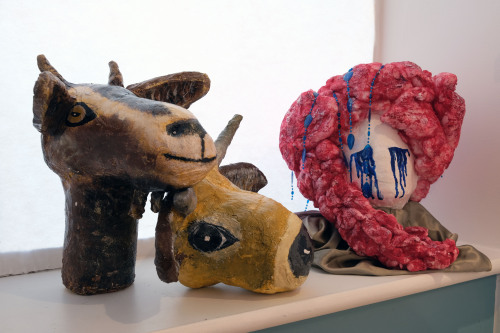 The Exhibition, kindly sponsored by Tesco, comprises of paintings, drawings and sculptures using a wide range of media and materials.
It is a wonderful celebration of hard work, creativity and enthusiasm from the pupils of Milford Haven School - created through some difficult periods - and the exhibition is an ideal opportunity to promote the work and skills of the young people to the local community.
The exhibition runs until Thursday September 29th and can be viewed at all times when the Torch Theatre is open. Admission is free.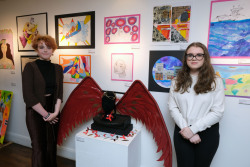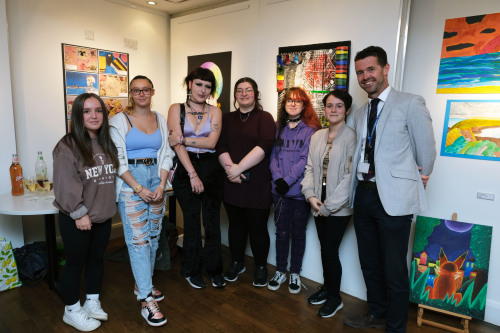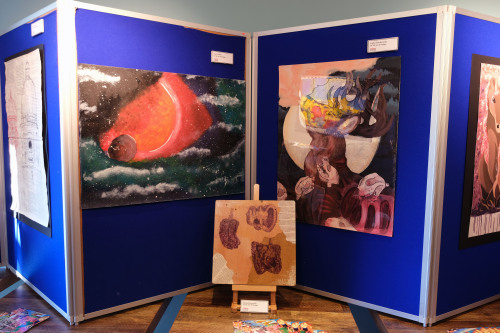 ID: 9123, revised 27/09/2022