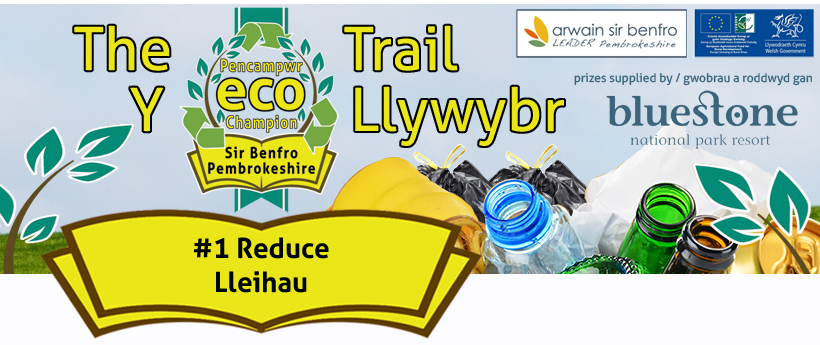 #1 Reduce.
The UK produces enough waste to fill London's Royal Albert Hall EVERY 2 HOURS!
Reduce, Re-use and Recycle are most common methods to reduce waste.
Here are some useful steps you can take to ensure less of your waste ends up in landfill.
Reduce food waste. The best solution is 'only buy what you need' and don't always get drawn in by 'Buy One get One free' offers. Instead of simply throwing away food, make good use out of it by reusing leftovers, gifting excess food to neighbours or Community Fridges.
Buy healthier foods that don't require as much disposable waste in the form of packaging. Try to limit 'takeaway' meals which often come in excessive packaging.
Buy things with less packaging. You can also stock up on food in the freezer and don't buy any more food until the freezer is empty.
Boycott plastic water bottles. Millions of plastic water bottles are thrown away by people every day and only half are recycled.
Buy rechargeable batteries. Rechargeable batteries will save you money in the long-run and keep disposable batteries out of landfills. Disposable batteries can prove very harmful for the environment as chemicals inside the batteries can leak.
Buy less of everything. Think about what you want vs. what you need.
Question #1: How often does the UK produce enough waste to fill London's Royal Albert Hall?
Make a note of your answer and continue the Eco Champion Trail.